House Front Entrance Drop off Area.
High density brick edging, with 2" thick granite paving, all bonded to a concrete base slab.
Bluestone multiple- color full range Bonded to concrete base slab with control joints.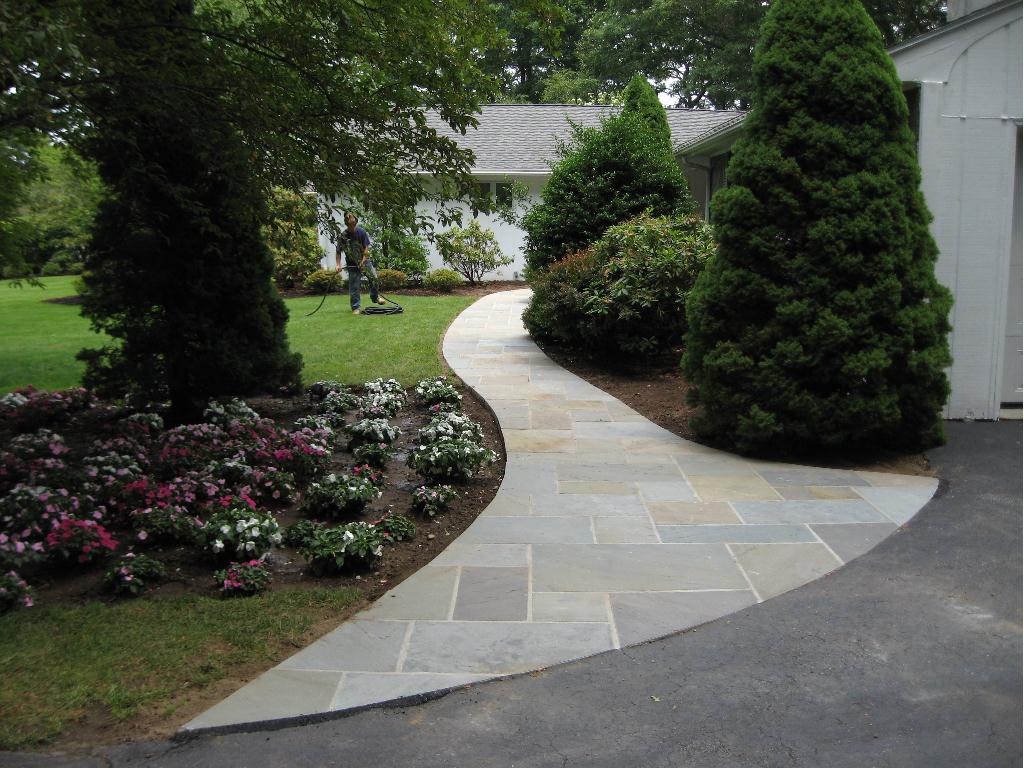 Granite steps and brick patio, bricks were laid dry in sand on a prepared base. Finished with Polymeric sand joints, Brick type - Styles & Hart Quality pavers laid in a diagonal running bond with soldier course retaining boarder.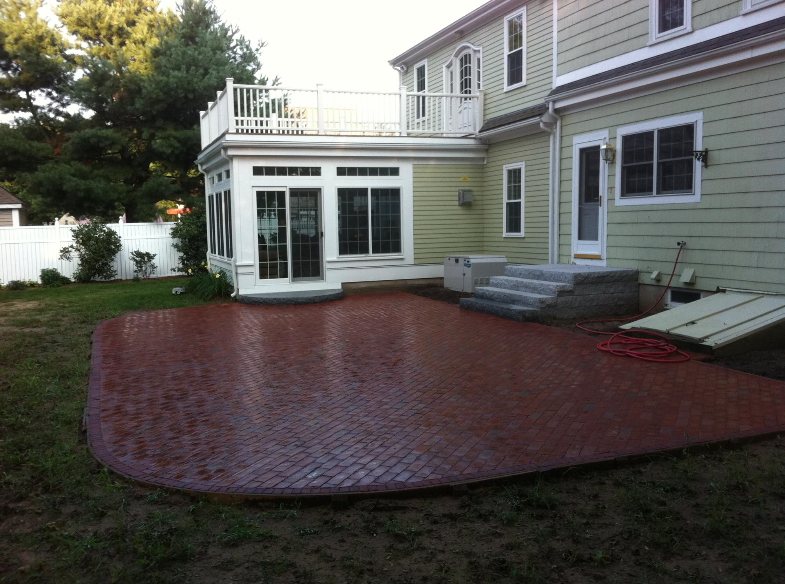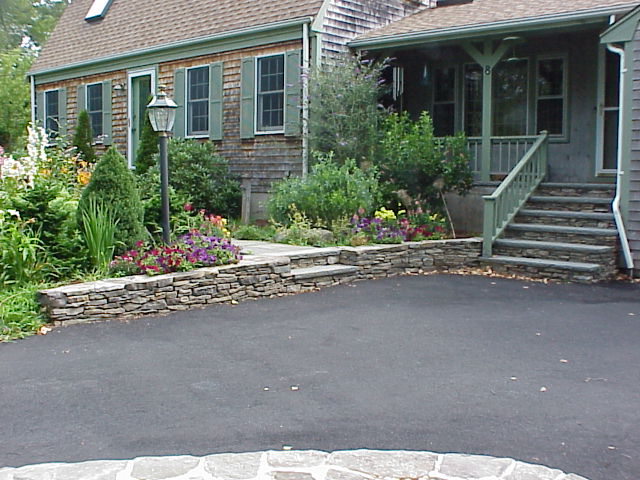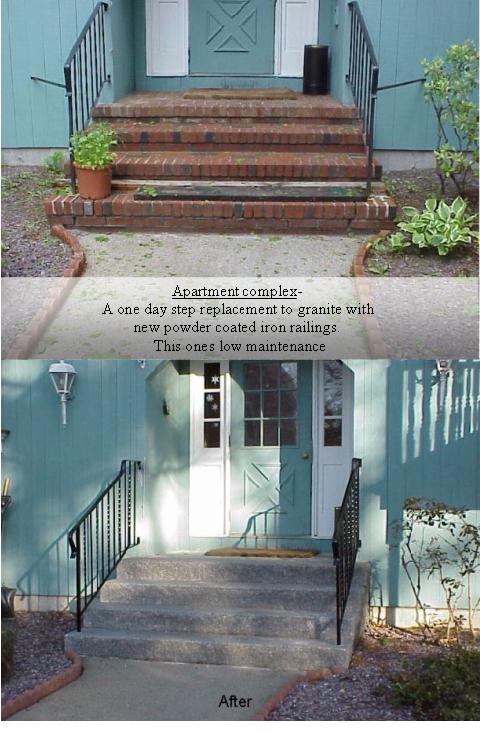 Samuel Hobart House Built 1687 Hingham
These boulders were spilt and dressed off site and reassembled as a dry laid wall.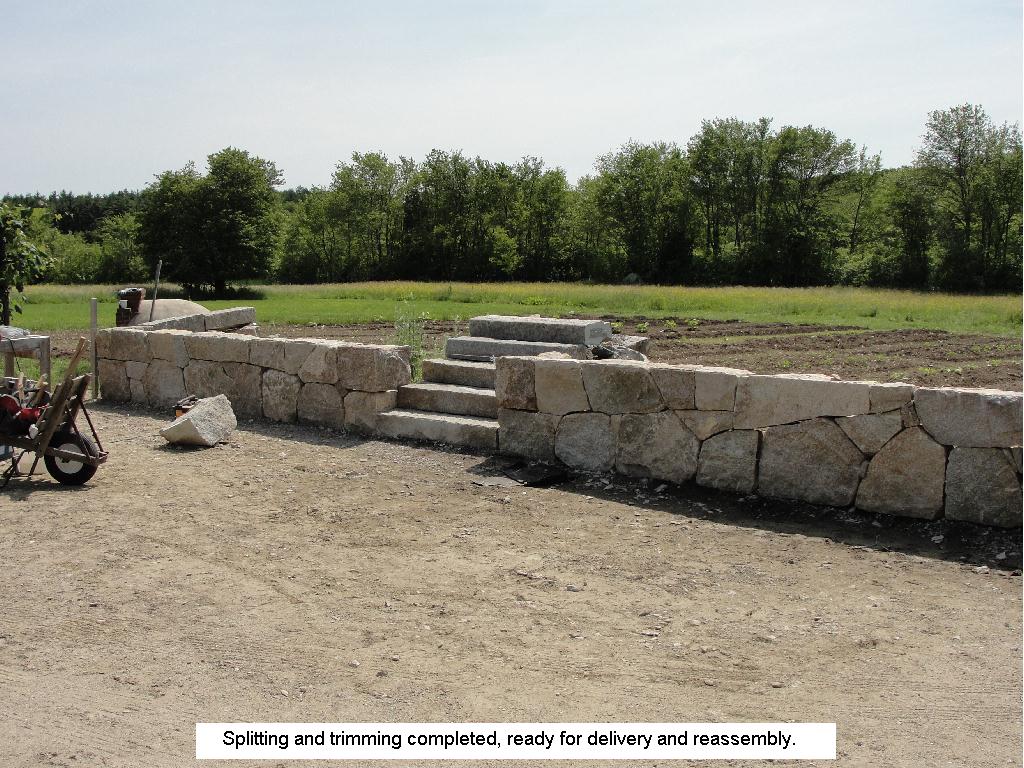 Field stone steps and wall, with bluestone paving and walkway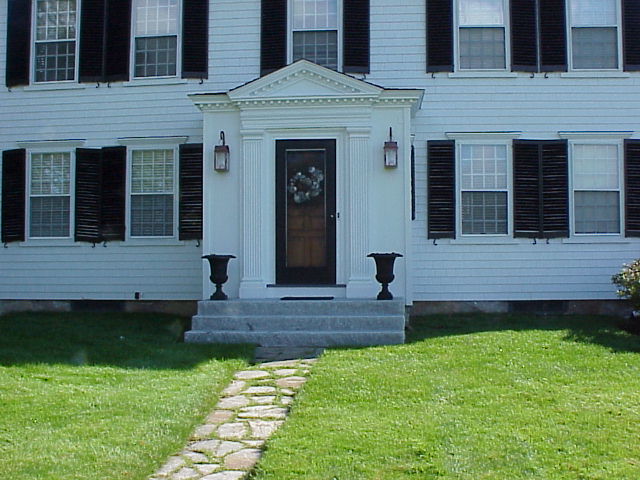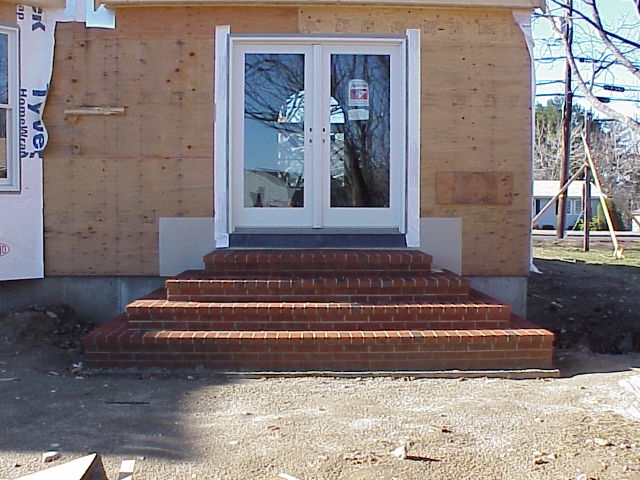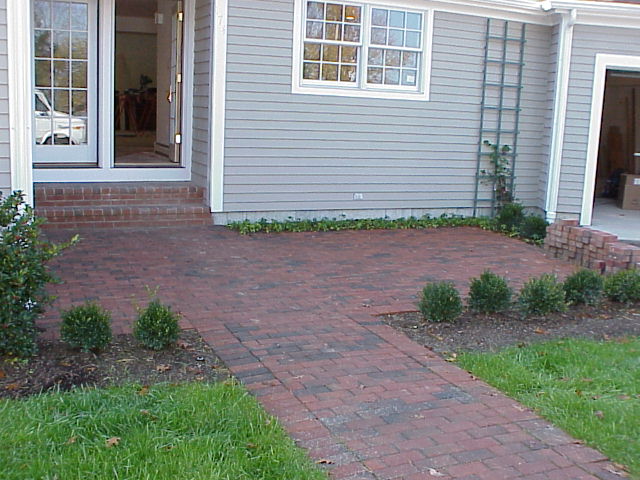 Ponderosa Variegated - 4" to 6"veneer
Bluestone paving stone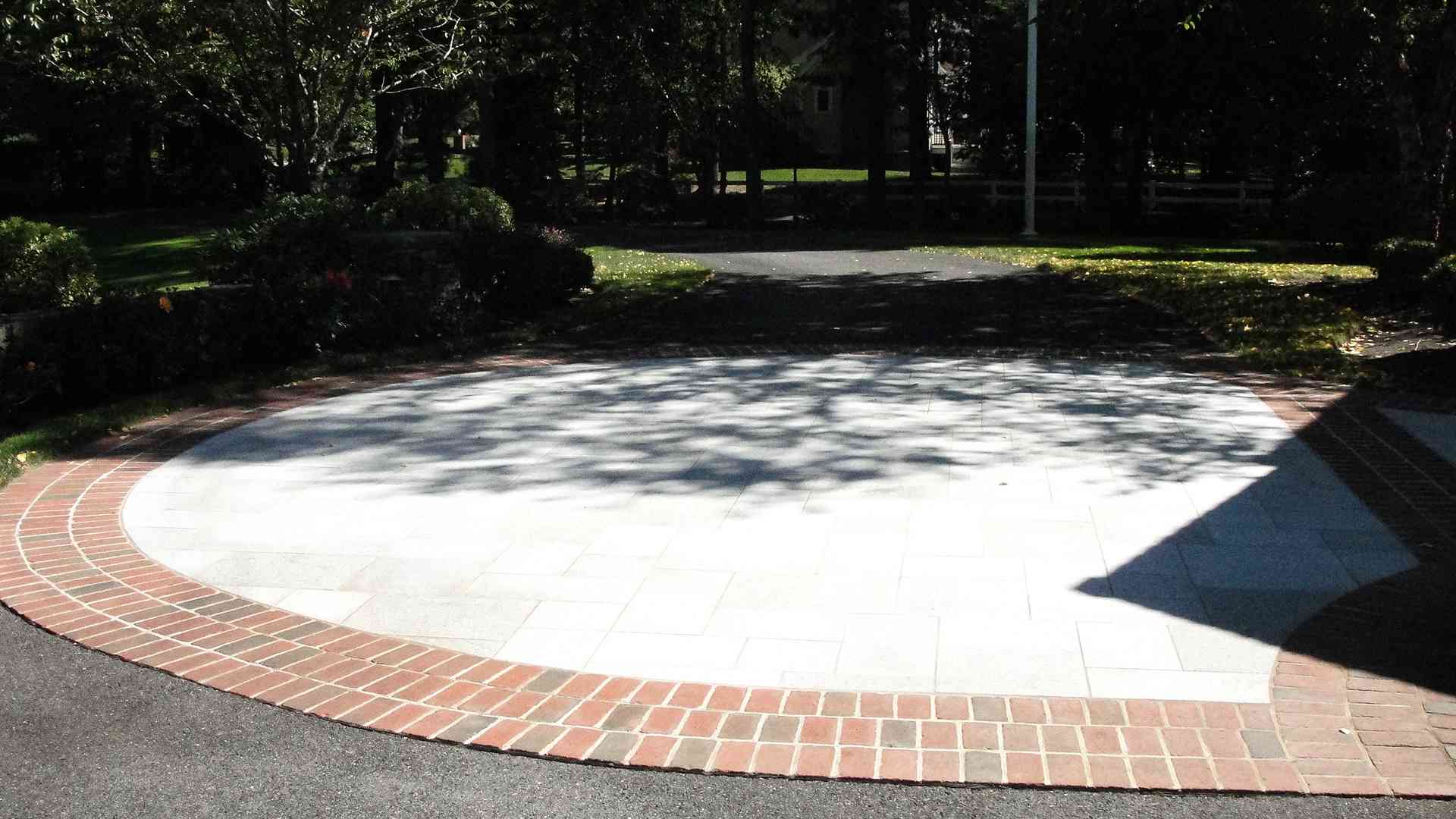 Landscape Masonry - Walks , Patios, Walls, and Steps
Corinthian Granite mortared walls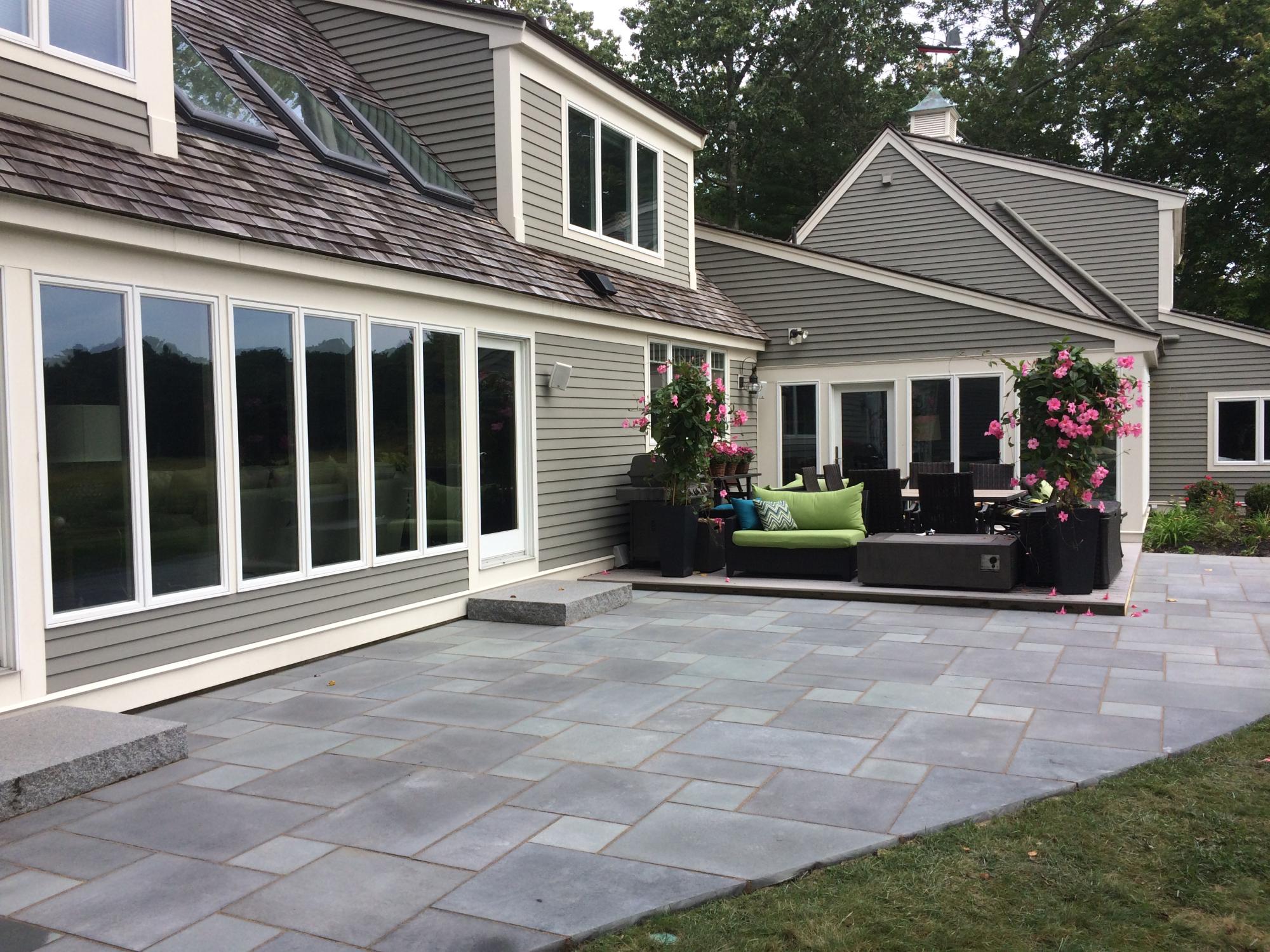 Tabby Fire Pit
Casted Lime Cement and Shells
Bluestone multiple paving, Thermal finish color full range.