Restoration and Repairs
We offer a good resource to those owning older properties, while bring considerable history and savings. I will be happy to provide more information about the many benefits of Natural Lime.
Modern masonry built with Portland cement mortars is also included in our color and mix matching, in addition to non-noticeable repair efforts. Our mortar matching capabilities are quite impressive with our procedures and techniques we use.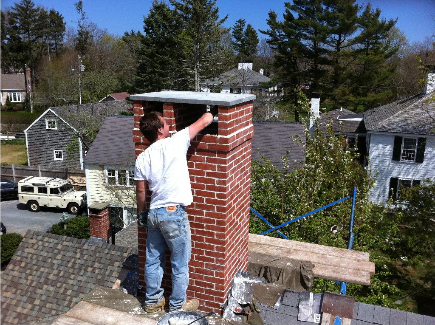 Above: Mark is doing some finishing touches, this chimney was reconstructed with restoration brick and natural lime mortar, complimenting a historical home in Duxbury Ma.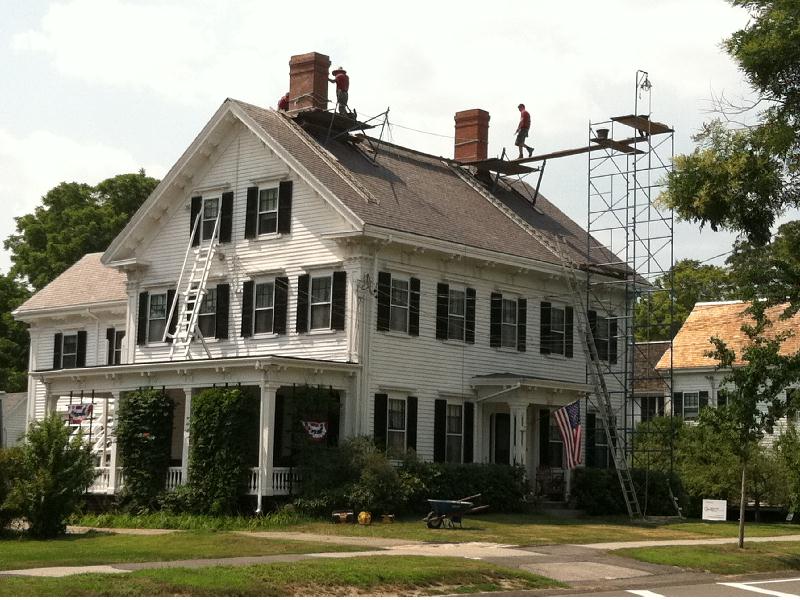 The Rev. Ebenezer Porter Dyer House Built 1855 Hingham, Ma
Original bricks here were reconditioned, removing damaging portland base mortar, and rebuilt with lime base mortar and appropriate joints size.
Second chimney was re-pointed to match.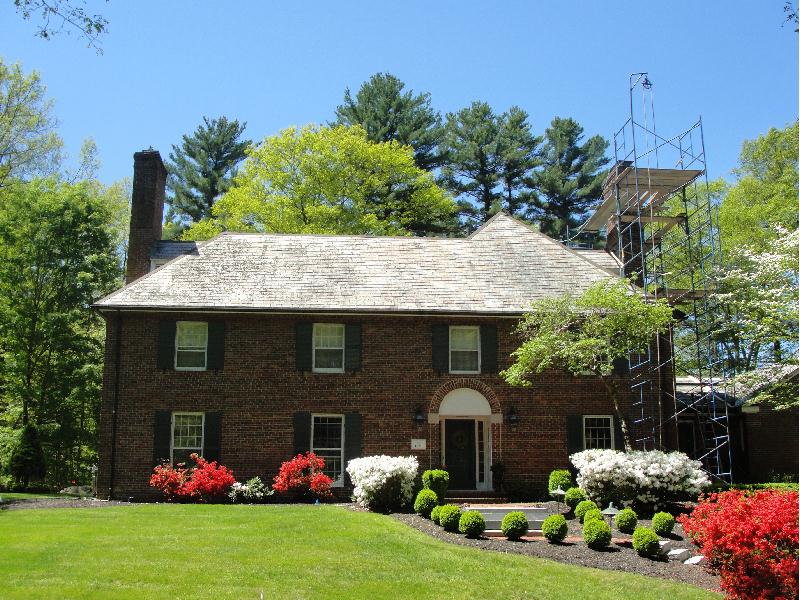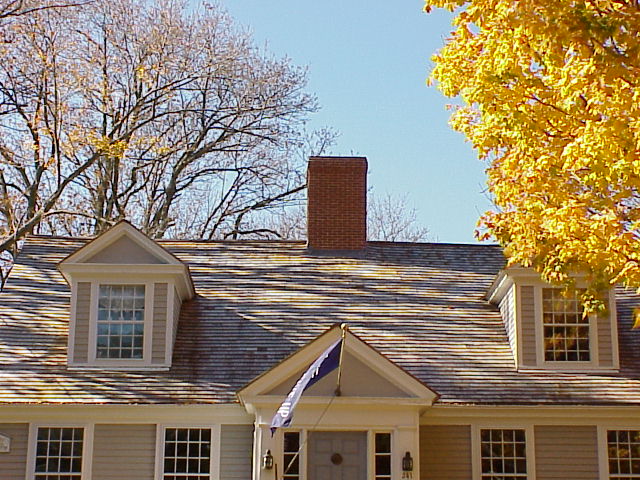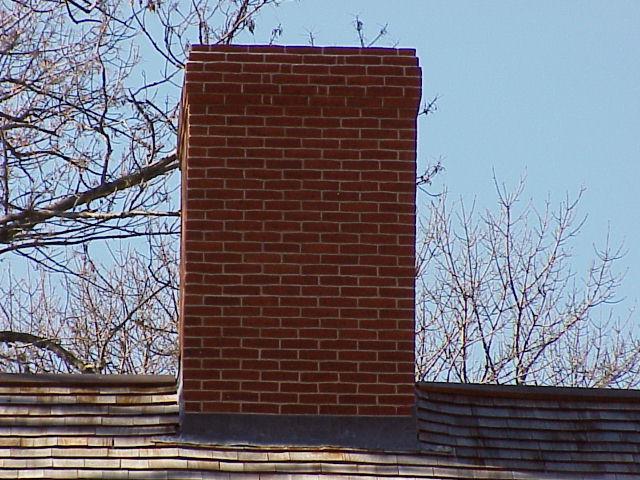 Above two photos
Benjamin Thomas House Built 1804 Hingham, Ma
Original chimney brick could not be salvage.
New Restoration water struck brick were used for rebuilding, and laid with a ¼ weathering joint comparable to age of house.
Erlund & Beryl House Built 1939 Weston, MA
Chimney restorations done with spiked lime matching original mortar. Working with slate roofing.
Above & Below photos
Buck House Abington, Ma
Fireplace chimney reconstructed to original design.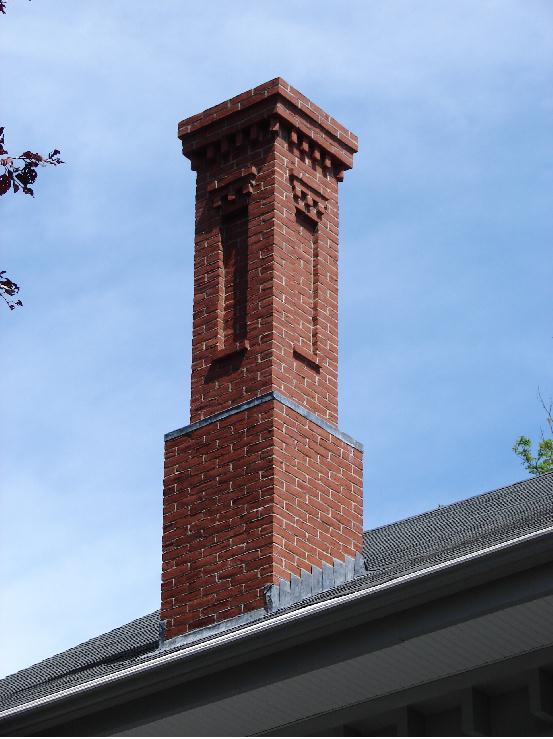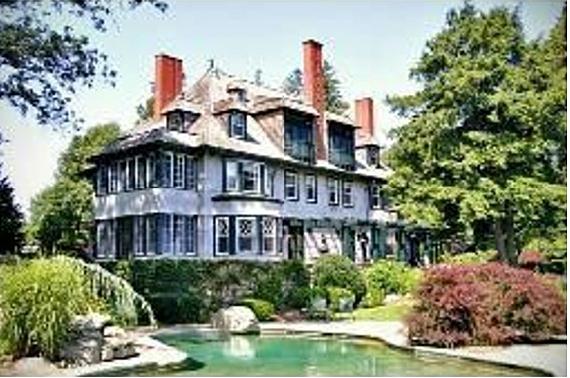 Thomas Plant Estate Built 1910 Cohasset, Ma
Chimneys reconstructed from roofline up.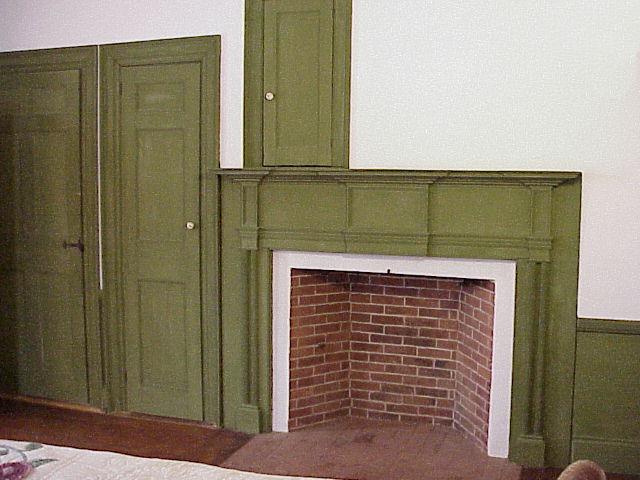 Hingham, Ma
Chimneys were dismantled to roofline and bricks were reconditioned removing Portland cement mortar and re-laid With lime base ¼ "weathering joints
William Hersey House Built 1758 Whitman, Ma
Formal hall restoration
Click on photo for more imformation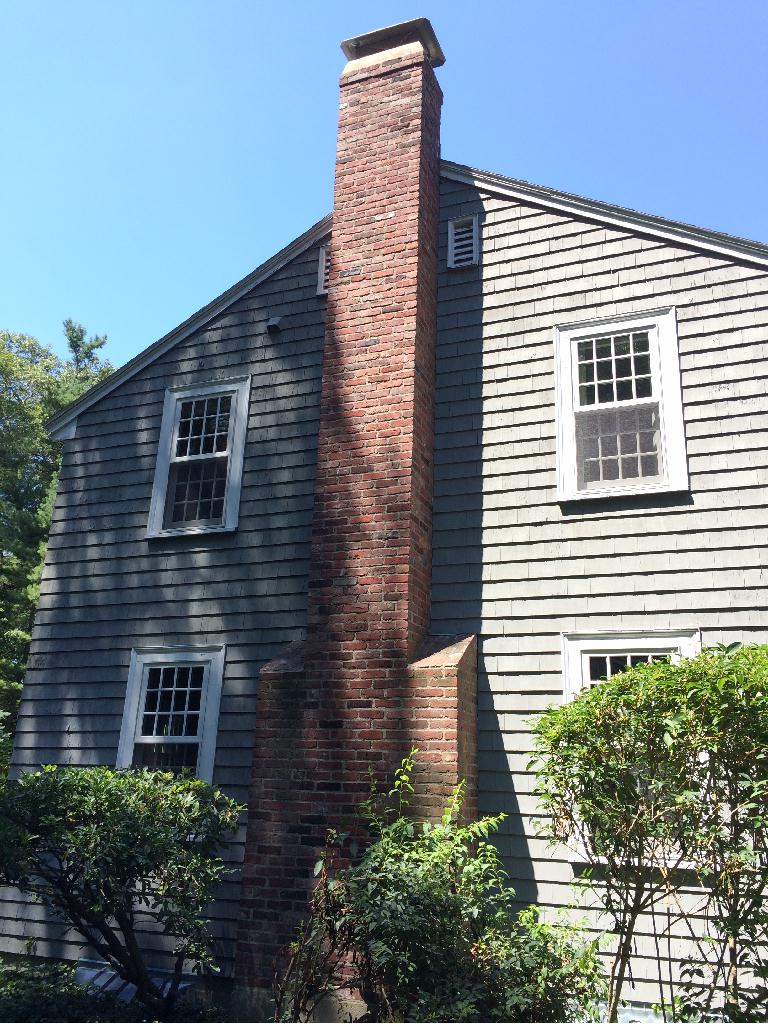 Does this chimney look like it's in disrepair? or does it look repaired? Or neither!
Half this chimney was rebuilt with mortar matching. Maybe Restored.
Above , this new chimney was build where one would have traditionally been built. Early Reproduction style Home
Customers commented-"It was like someone surgically installed a chimney within my house"
Note. No foot prints on the aged cedar roofing, or in the house.
Click to enlarge
Captain Joseph Smith House Built 1857 Cohasset, Ma
While aloft, protecting roofing materials is important, that is why we stay off the roof as much as possible. Here slate roofing requires additional skills.
Restoration Lime Plaster
Click on photo for more imformation
Clean and Safe Work Practices
A typical concern with center chimneys is leaks and the flashing. Most often it is not the flashing you see that is the problem. Older masonry and modern masonry have had very different concepts in construction.
Please ask for more information.